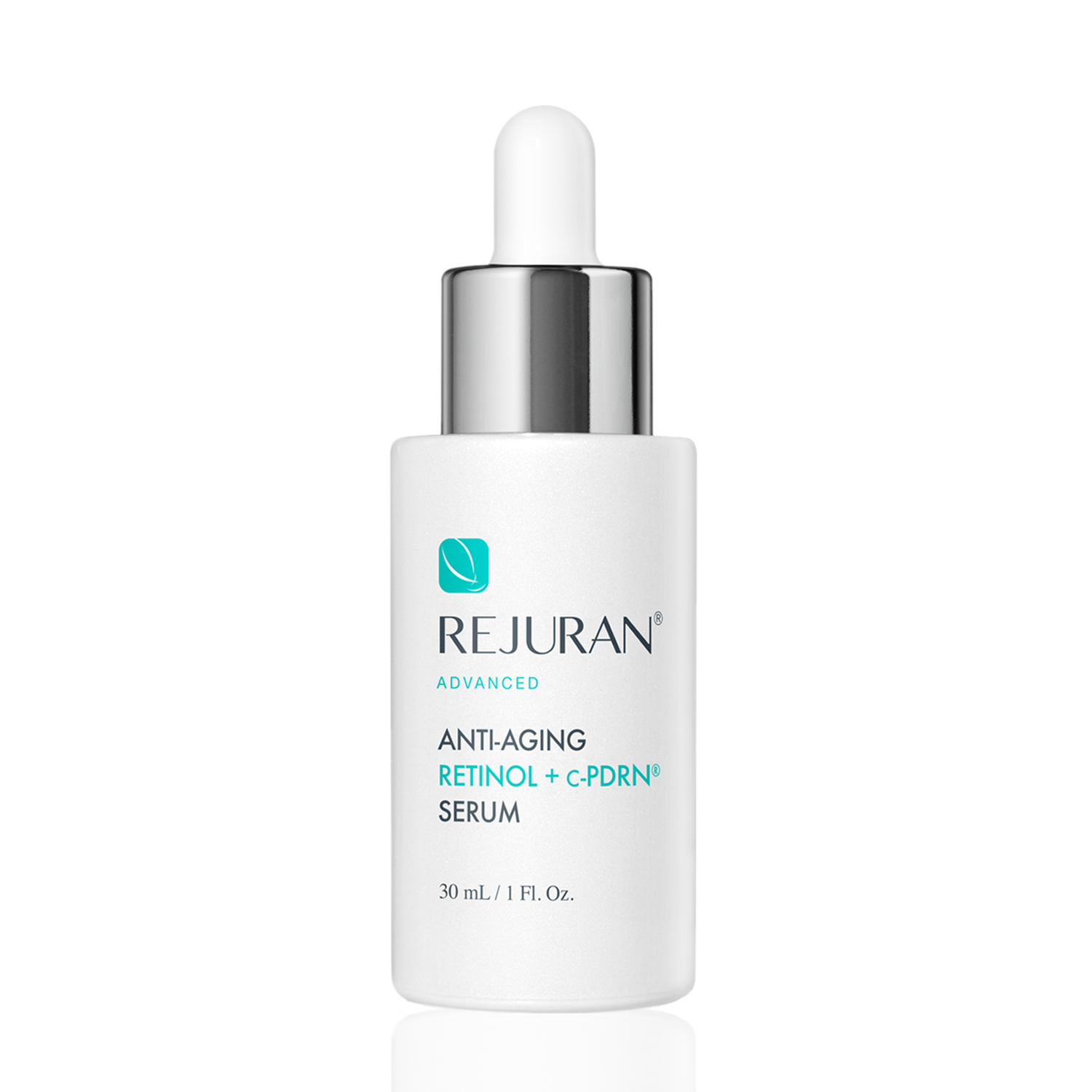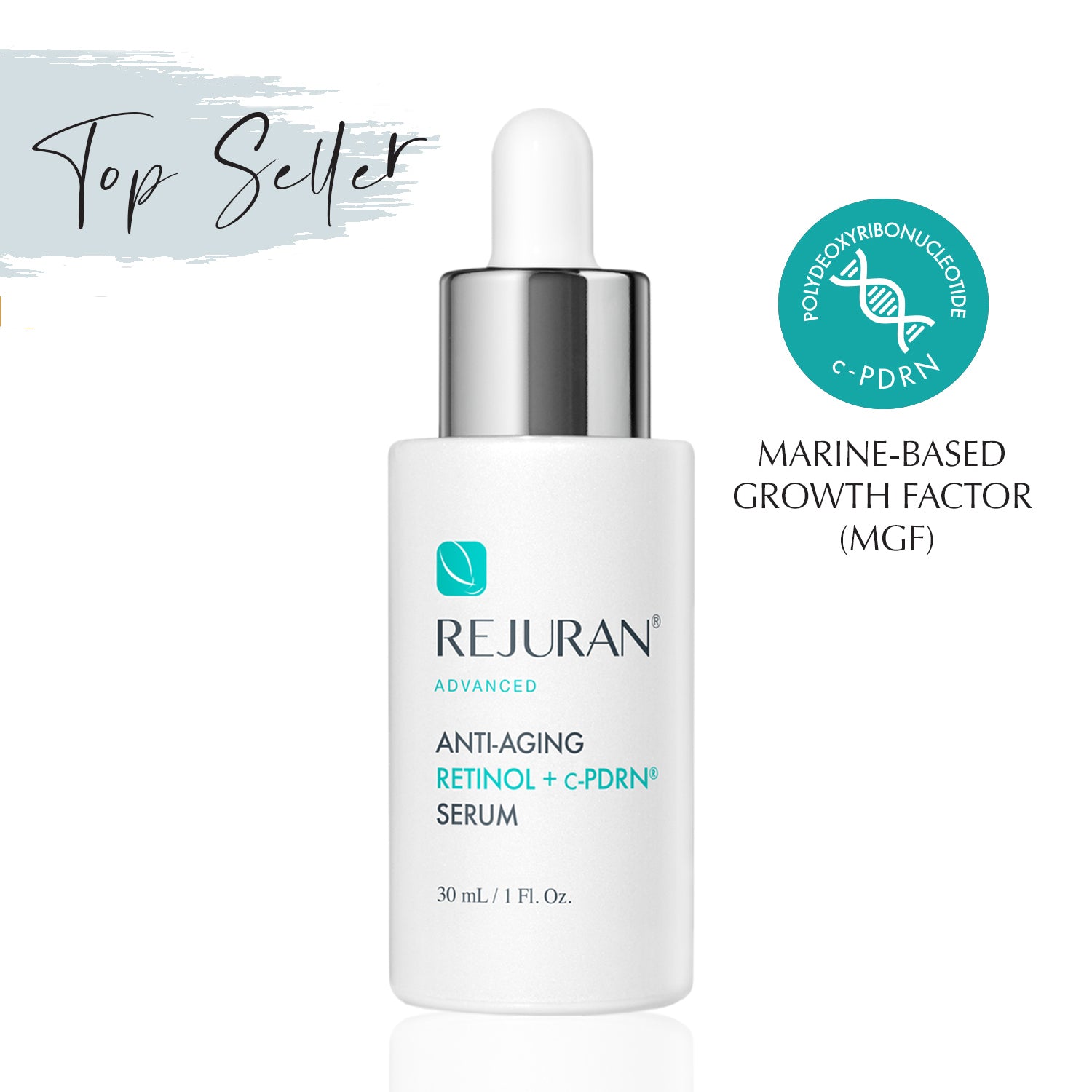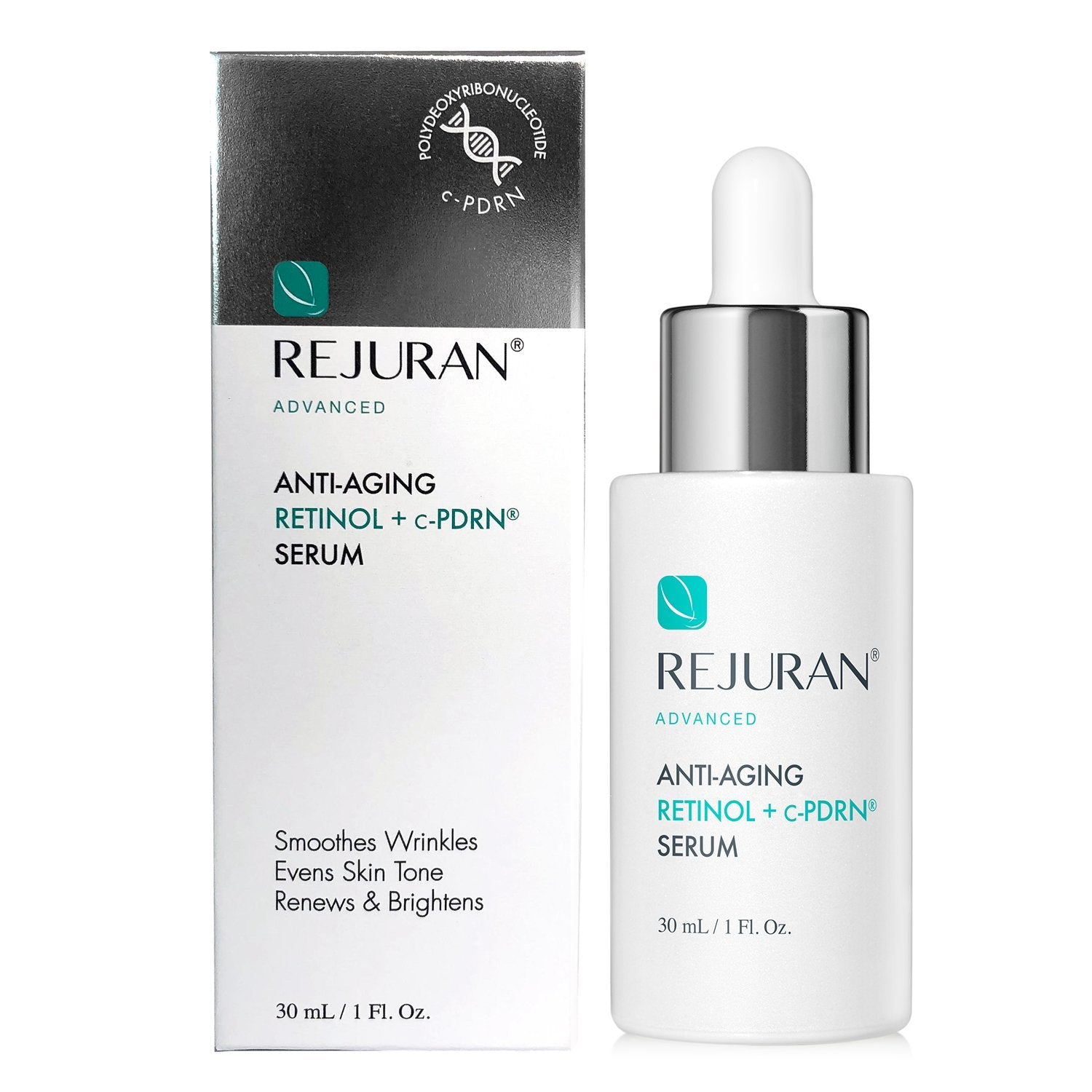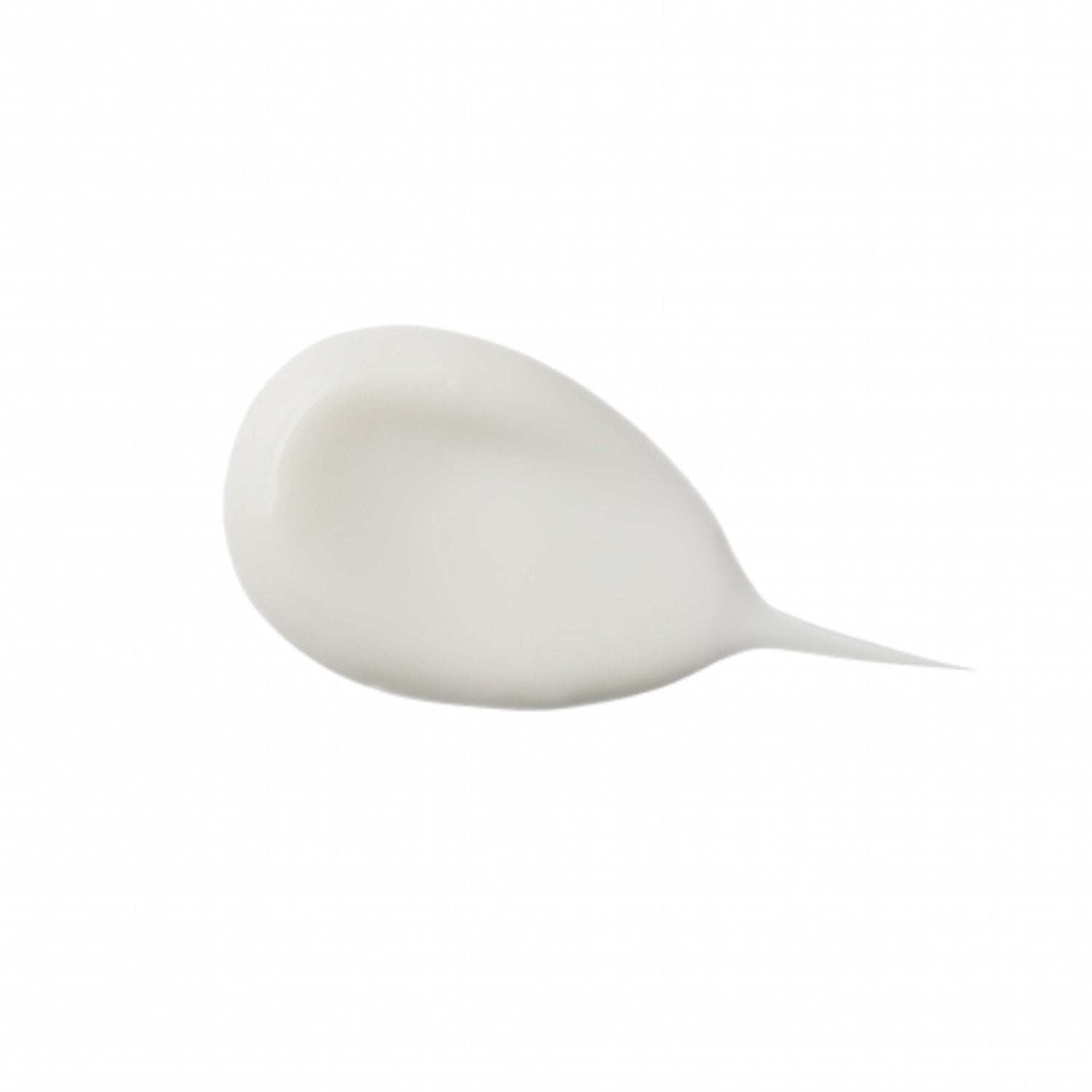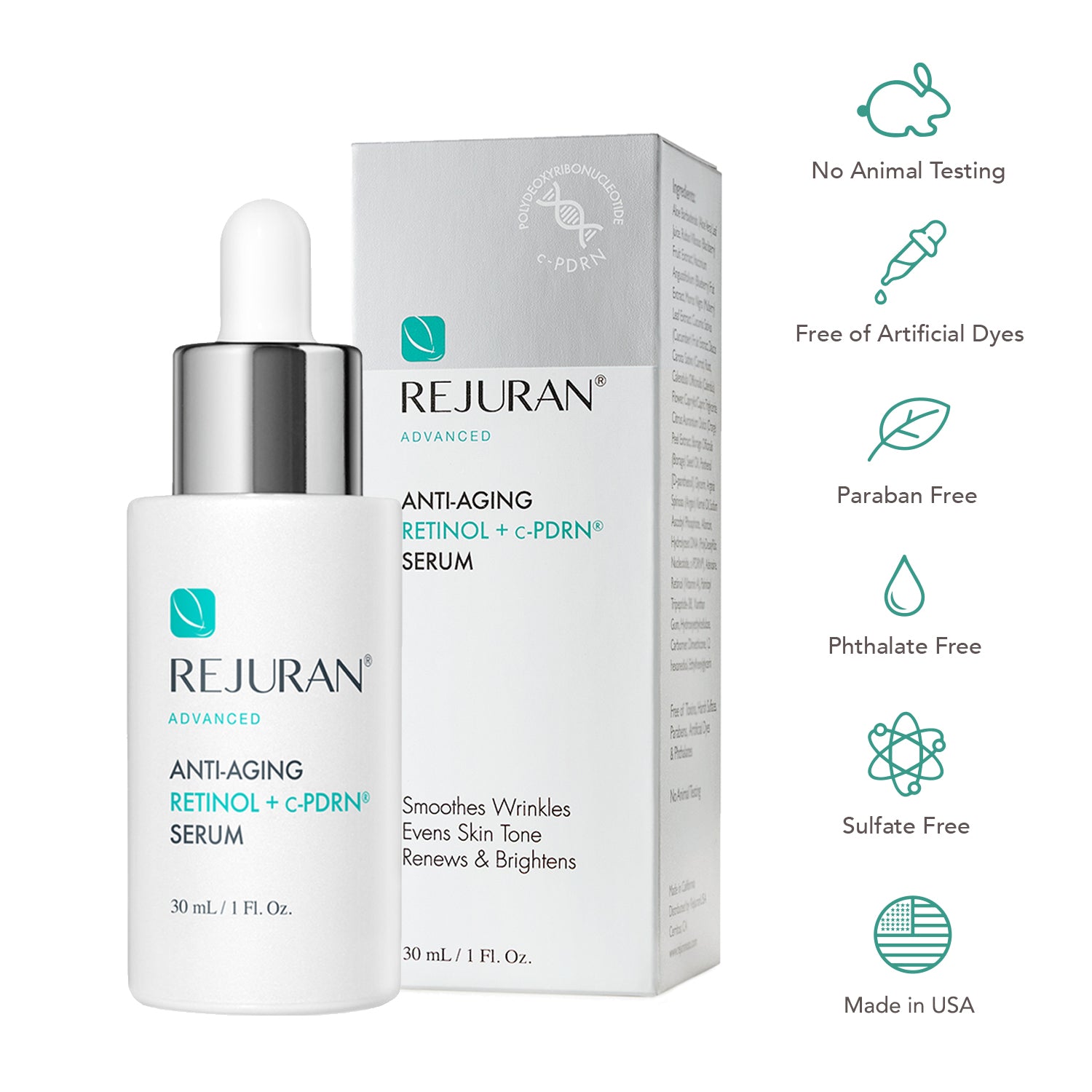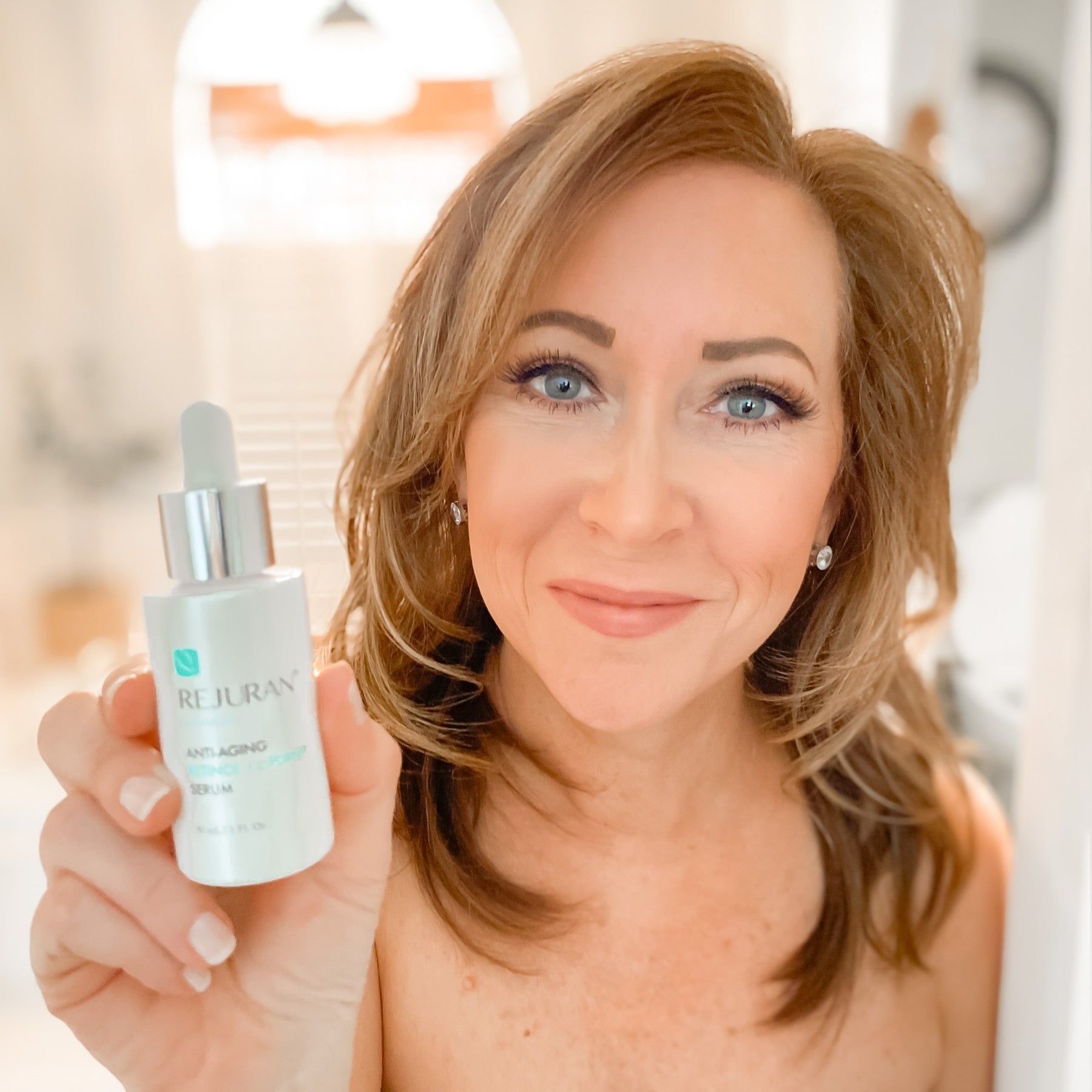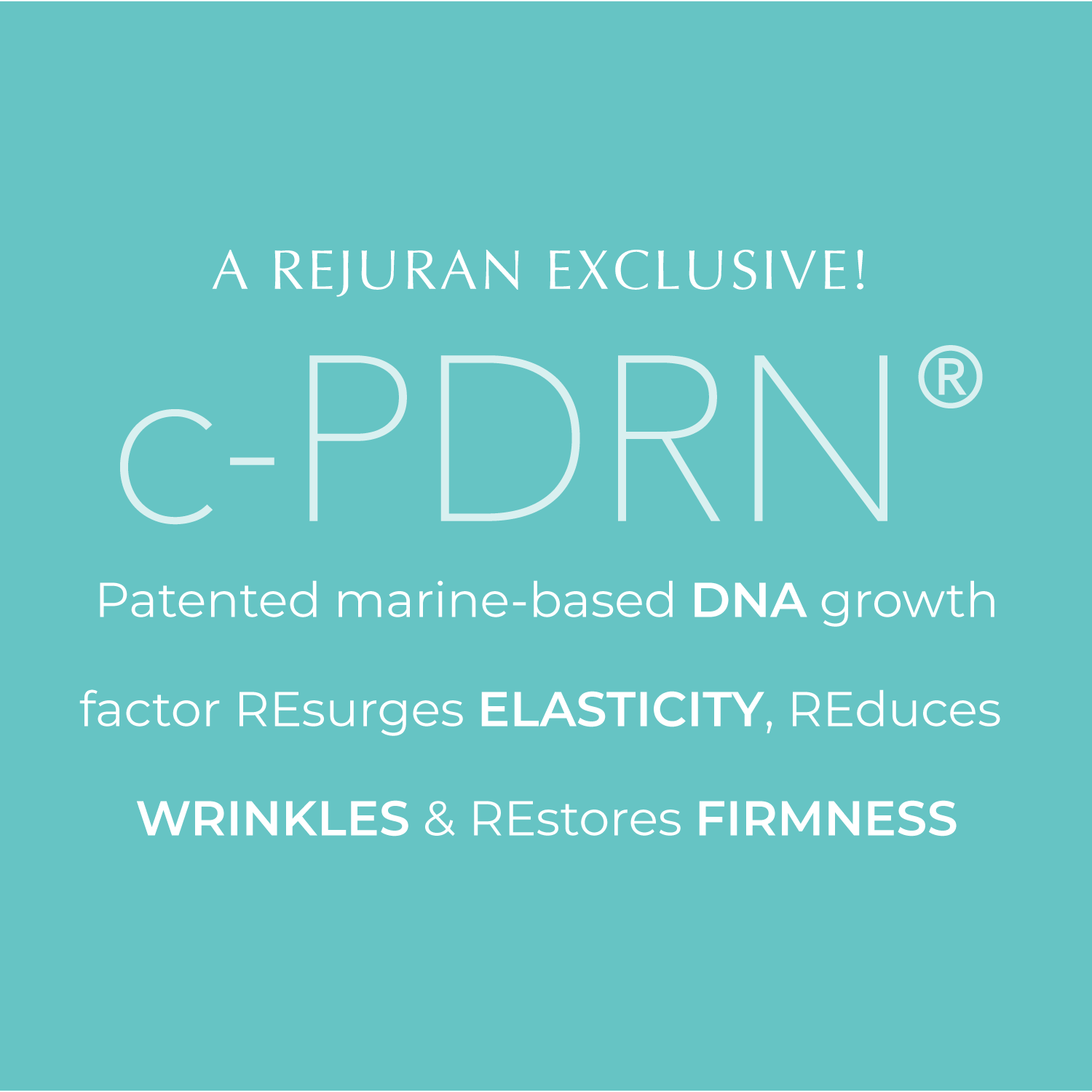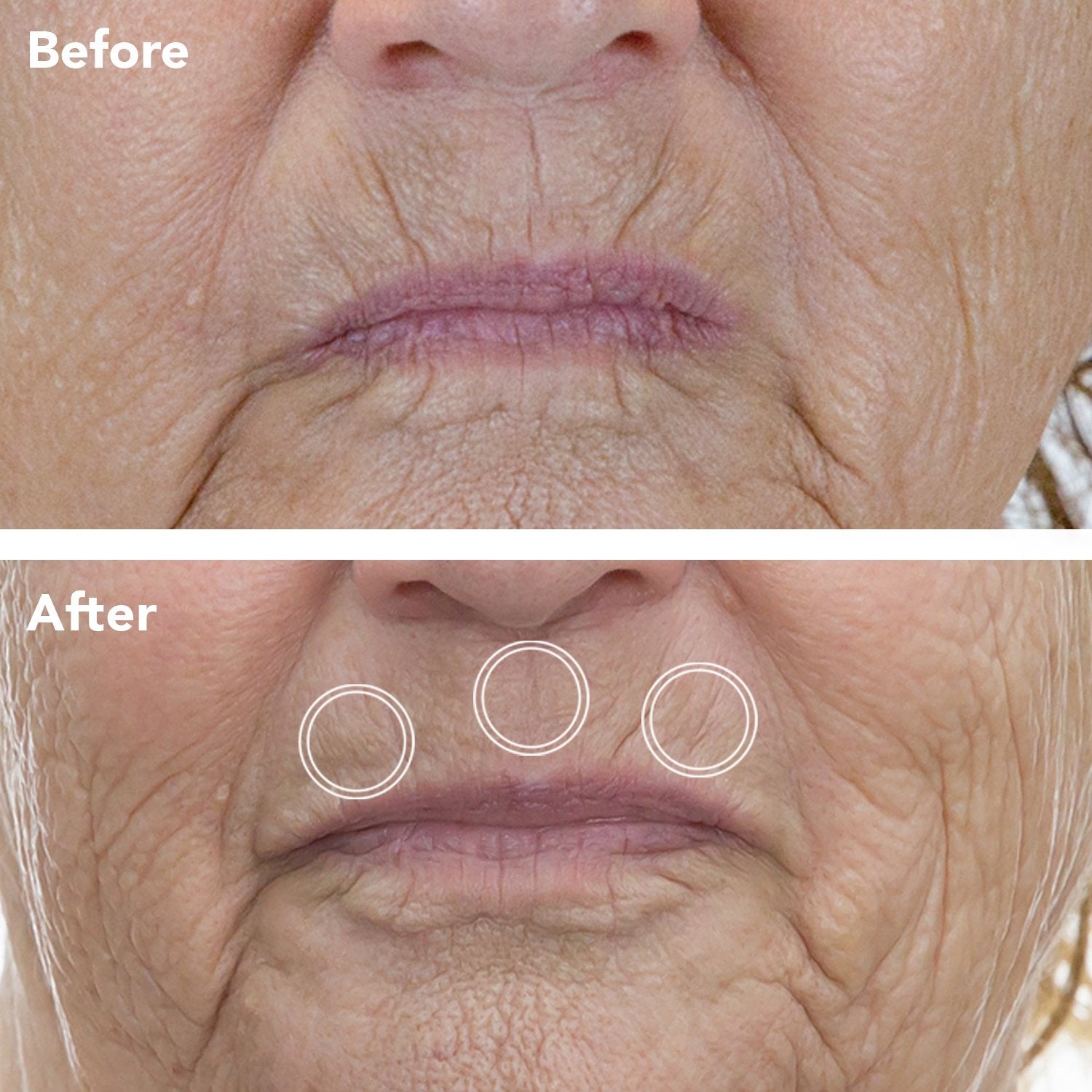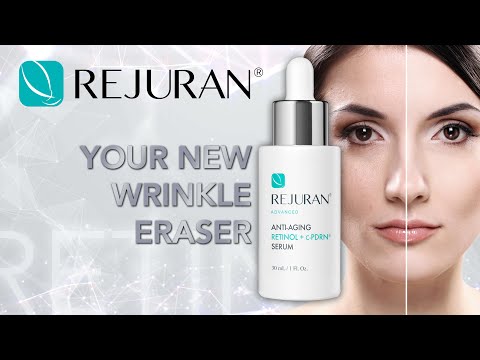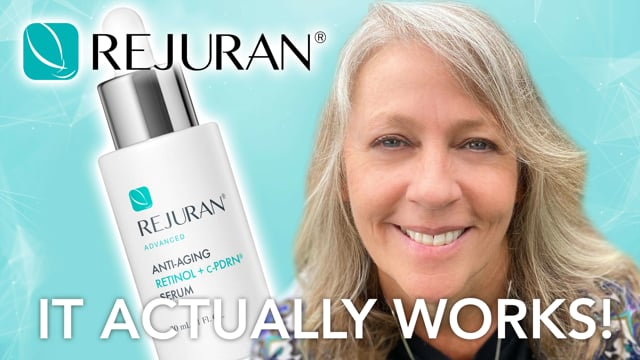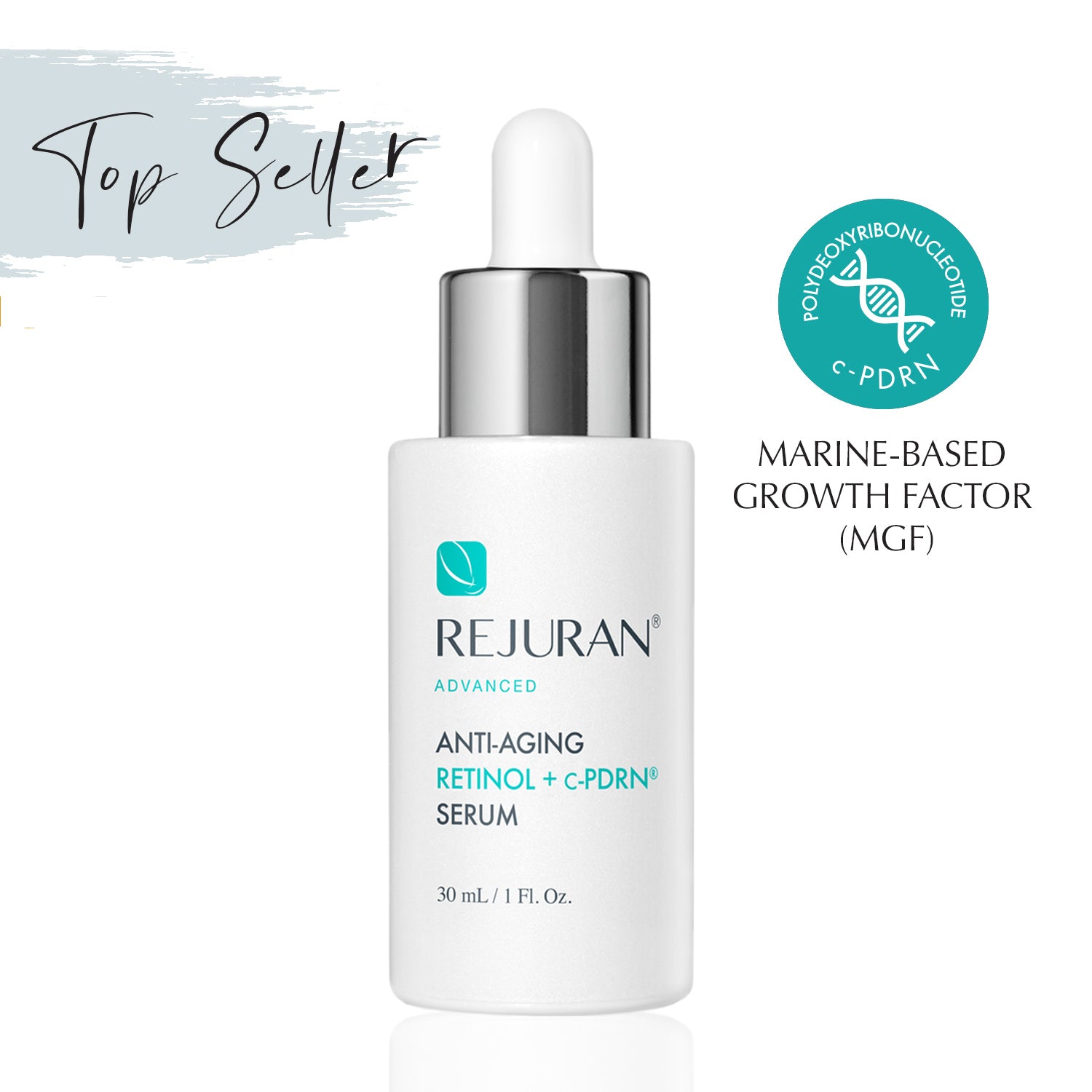 Advanced Anti-Aging Retinol + c-PDRN® Serum
30 mL / 1 fl oz
Each bottle is a 1 month supply
REduce wrinkles & firm skin with this patent-pending, first-of-its-kind combination of retinol and c-PDRN® that boosts the effects of both key ingredients for effective results without dryness or irritation. Read more
At Rejuran®, we have unwavering confidence in the exceptional quality of our products, and we anticipate that you will appreciate them as much as we do. Nevertheless, we are committed to providing you with complete peace of mind when shopping with us. Therefore, we proudly offer a straightforward 60-day money-back guarantee, with no questions asked.
If, for any reason, your Rejuran® purchase does not meet your expectations within the 60-day window, we cordially invite you to return it for a full refund. This represents our risk-free commitment to ensuring your utmost satisfaction.
We encourage you to explore our FAQ page for comprehensive information. Your confident and joyful shopping experience remains our top priority.
Description
REduce wrinkles & firm skin with this patent-pending, first-of-its-kind combination of retinol and c-PDRN® that boosts the effects of both key ingredients for effective results without dryness or irritation.
Key Benefits
REduces appearance of lines & moisturizes to give skin a plumper look
Supports natural collagen production, for skin that appears renewed, revitalized, and rejuvenated.
Supports healthy cellular growth, which counteracts dryness and irritation normally associated with retinoid formulas
Visibly improves skin tone & reduces appearance of age spots
Anti-Aging Retinol + c-PDRN
®
Serum is a breakthrough serum that gives skin a rejuvenated appearance. The patent-pending formula combines powerful retinol, known for boosting cellular turnover and protecting against the breakdown of collagen, with calming, nourishing c-PDRN
®
and peptides, which support the skin's natural healing process. The result is a synergistic formulation that enhances both effectiveness and comfort for maximum reduction of lines, wrinkles, slackness, and other signs of aging without any of the dryness or irritation often associated with retinoid formulas.
1 Week
Skin appears smoothed, nourished and softened
2 Weeks
Skin is firmer, wrinkles look visibly reduced
4 Weeks
19% significant reduction in the appearance of fine lines
Aloe Barbadensis(Aloe Vera) Leaf Juice*
Rubus Villosus (Blackberry) Fruit Extract
Vaccinium Angustifolium (Blueberry) Fruit Extract
Morus Nigra (Mulberry) Leaf Extract
Cucumis Sativus (Cucumber) Fruit Extract
Daucus Carota Sativa (Carrot) Root
Calendula Officinalis (Calendula) Flower
Caprylic/Capric Triglyceride
Citrus Aurantium Dulcis (Orange) Peel Extract
Borago Officinalis (Borage) Seed Oil*
Panthenol [D-panthenol]
Glycerin
Argania Spinosa (Argan) Kernel Oil
Sodium Ascorbyl Phosphate
Allantoin
Hydrolyzed DNA (PolyDeoxyRiboNucleotide, c-PDRN®)
Adenosine
Retinol (Vitamin A)
Palmitoyl Tripeptide-38
Xanthan Gum
Hydroxyethylcellulose
Carbomer
Dimethicone
1,2-Hexanediol
Ethylhexylglycerin

*Organic Ingredient.
Directions for use
Apply this lightweight serum once daily in the evening. Gently massage into clean, dry skin with fingertips until absorbed.
How Our Retinol Serum Works
c-PDRN
®
+ Retinol Serum gives skin a firmer, smoother, more renewed look to REwrite your skin story. Anti-Aging Retinol + c-PDRN
®
Serum is your dermatologist's best-kept secret. This skincare powerhouse uses three complementary anti-aging ingredients for quick, effective results. The triple-action combination of Retinol, c-PDRN
®
, and Peptides works to support natural collagen production, smooth the look of lines and wrinkles, improve skin tone, and provide a youthful glow.


c-PDRN®: Your Anti-Aging Secret Weapon
Developed by a team of Korean research & skincare scientists, c-PDRN® works safely in sync with body's naturally occurring growth factors. It helps support the body's production of collagen—a naturally occurring protein that smooths the look of lines. c-PDRN® helps you REwrite your skin's story and get the most out of your skincare routine.
Total 5 star reviews: 43
Total 4 star reviews: 2
Total 3 star reviews: 0
Total 2 star reviews: 1
Total 1 star reviews: 0
98%
would recommend this product
Skin Concern

Acne / Acne scar

Absolutely in love with this

I have very sensitive skin and that's why I stick on particular product. I use Rejuran Anti aging Retinol serum and I really loved it . It is very much effective to my skin in a positive way.

I love this product!!!

This Retinol serum did wonders on my skin. I'm not quite at the age where I have any fine lines or wrinkles, but it's never to early to start using retinol! My esthetician actually recommended this product for me to try after seeing the before and after photos online. We even had our own photo shoot! I'm so happy my skin looks so much better.

I do not recommend this product

Skin Concern

Anti-aging/Wrinkles

I don't see much to much of a difference sometimes it looks like it's working and sometimes not

So far I don't see much of a difference!

Skin Concern

Dehydrated Skin

Amazing

I always concern about large pores on my nose but this serum is making a difference.

Skin Concern

Anti-aging/Wrinkles

Questions regarding amount too use

I think its working. i just started it. I don't know how long it takes of using it too see results. It does not say on the bottle. Also it does not say how many drops to use for each application. It just says to use every night. Can u respond to these 2 questions. I'm using a full dropper full each night. i also don't know how long this bottle should last, because i don't know dose size. Thank u.

Rejuran

7 months ago

Hi Joyce,

Thank you for Reaching out to Rejuran USA!

We are happy to hear that the Rejuran Advanced Anti-Aging c-PDRN +Retinol Serum is working out for you. Please note the dosage size will vary depending on the size of your face. In general just a few drops is sufficient. Also, if you don't have any areas of sensitivity, you can apply the serum all over the face. Please note that you want the serum to soak into your skin before applying the next layer of skin care.

Please let us know if you have any other questions.

Sincerely,
Rejuran USA Customer Service Team
,
Reviews Loaded
Reviews Added
Retinol Serum FAQs
What's c-PDRN
®
& why do I want to use it with retinol?
+
Will using retinol serum increase my risk of sunburn or sun damage?
+
When should I use retinol serum?
+
Can I use retinol serum if I don't have wrinkles?
+